Admission Information
BY REFERRALS ONLY
INFORMATION FOR CANDIDATES
1.  Birth Certificate
-  Students born in Quebec - see section A
-  Students born outside Quebec - see section B or C
2.  Certificate of Eligibility
3.  Final report card from LAST school year
4.  Most recent report card from CURRENT school year
Registration Documents
A. Student born in Quebec
– Birth Certificate of a child born in Quebec (must include parents' names) OR
– Quebec Baptism Certificate (issued before January 1994) OR
– Judgement of adoption
B. Student born outside Quebec but in Canada
– Birth Certificate of a child born in Canada (Must include parents' names) OR
– Canadian Baptism Certificate OR
– Canadian Passport OR
– Canadian Citizenship Card OR
– Certificate of Native Status OR
– Judgement of adoption
C. Student born outside Canada
1. Child is a Canadian Citizen:
– Canadian Citizenship Card
2. Child is a Permanent Resident:
– Landed Immigrant Form IMM-1000 (Showing date and signature in blocks 45 & 47)
For Students living outside EMSB territory
Students living outside the EMSB territory who want to attend St. Raphael School must obtain an Interboard Agreement from their board of origin.  Please contact your school board's Registration Services to make the necessary arrangements
Our Programs
Sexuality Education Plan
Sexuality Education has been mandated by the Ministry of Education to be included in the curriculum in all Quebec Schools, this fall. Each student will receive age-appropriate, and developmentally suitable information from trained educators from Kindergarten to Secondary 5. 
St. Raphael Elementary Sexuality Ed. Plan
The Green Club

By Touching Base
Source : https://growbase.wordpress.com/
Hip Hop Dance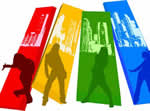 Hip hop is a dance style, usually danced to hip hop music that evolved from the hip hop culture. Hip hop is a very energetic form of dancing. It is unique in that it allows its dancers to perform with freedom of movement, adding in their own personalities.
Source:http://dance.about.com/od/typesofdance/p/Hip_Hop.htm
Pet Therapy

Pet therapy is a guided interaction between an individual and a trained animal. It also involves the animal's handler. Pet therapy builds on the pre-existing human-animal bond. Thanks to this natural relationship, pet therapy can aid progress toward goals in human physical, social, emotional, and cognitive function.
Journey

Hello,
My name is Journey and I am a 4 year old Golden Retriever. I am calm, laid back, and enjoy interacting with others…. especially St. Raphael students!
I attend St. Raphael School every day to spend time with the students and staff. My favourite thing is to see the students smile and eyes gleam when they get to spend time with me….. and of course the belly rubs and walks! I go from class to class, sit in class lessons, listen to stories, and comfort anyone who needs me.
Lots of love,
Journey